MRS. Creer's fourth grade class
welcome to fourth grade!
---
January 18: International Day 9:00 AM in gym. Half-day schedule with EDC available.
January 21: Martin Luther King Jr. Day ~ NO SCHOOL
January 23: Last Day to submit "Kindness is Awesome" Journal
January 25: Faculty/Staff Meeting. Half-day schedule with no PM EDC available. Report cards are available online.
Homework: January 14 - 18

January 14:
Reading log
Math:Pg. 151 #18-25
Spelling: ABC order and write each word 4x each

January 15:
Reading Log
English: Spelling the Present Tense Worksheet
Holes: Finish chapters 9 and 10 in workbooks

January 16:
Reading Log
Math: ALEKS math due Wednesday, January 23
Study for math test tomorrow

January 17:
Reading Log
Reading Comprehension worksheet
Study for spelling test

SPELLING WORDS - Test: January 18
about
algebra
quiet
other
compare
thousand
happen
different
along
equator
dozen
animal
second
region
quarter
lecture
puncture
again
international
Mexico
Required literature



Island of the Blue Dolphins By Scott O'Dell


Holes By Louis Sachar
Ella Enchanted by Gail Carson Levine
Percy Jackson and the Olympians: The Lightning Thief By Rick Riordan
Powered by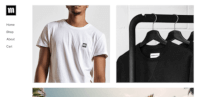 Create your own unique website with customizable templates.